COVID-19 Protocol and News: We are here to serve you now - as always, and take the current situation seriously. Visit our News & Tips tab for current information.
About Us
Bulls Bridge Body Shop is a family owned and operated facility, guaranteeing you will be welcomed and treated with friendliness and a sincere concern for your automobile's needs. Old-fashioned integrity and up-to-date technology and training afford us the ability to ensure your complete satisfaction with every repair.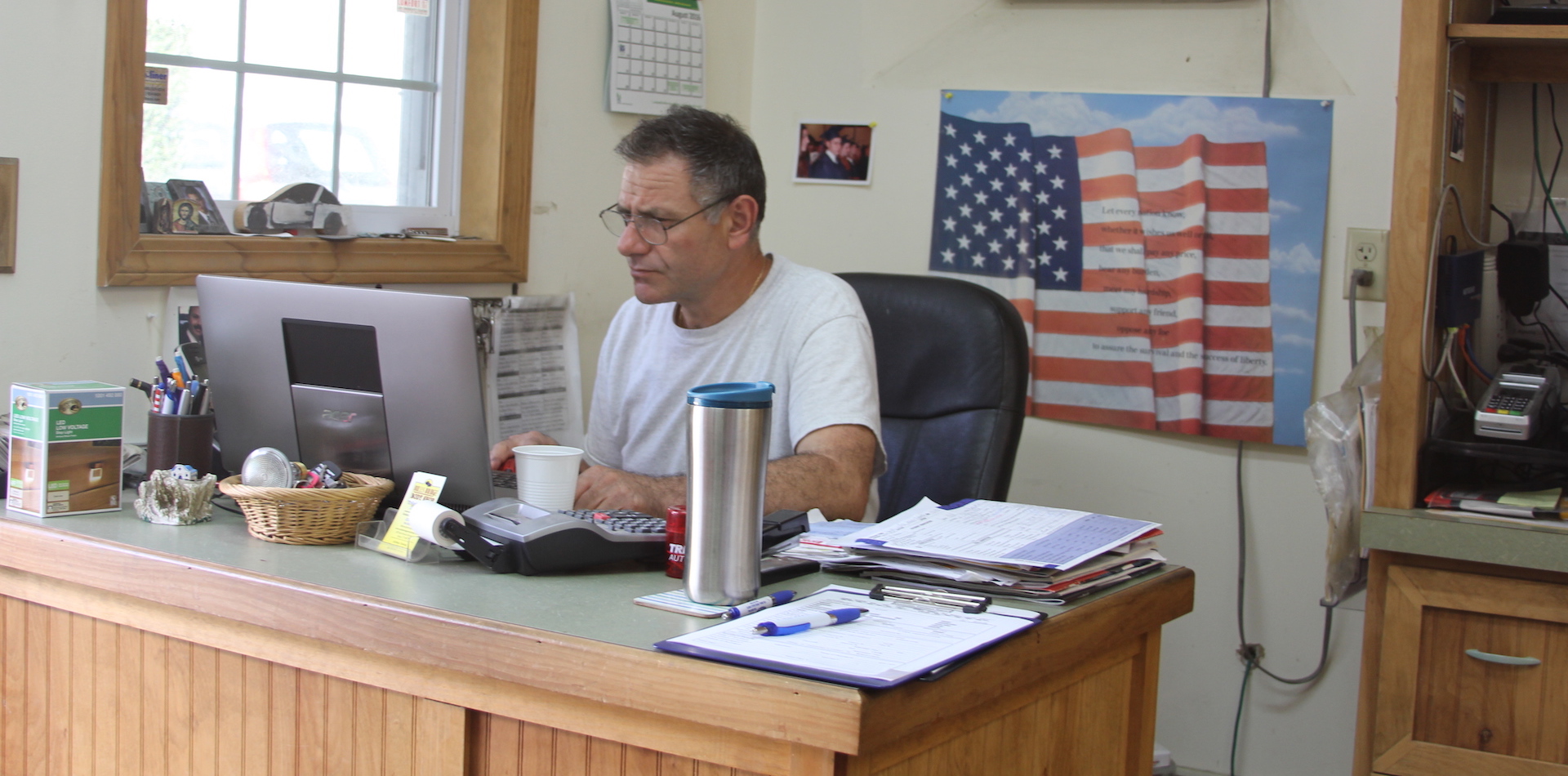 Committed to a clean environment, our energy conserving equipment reduces waste of natural resources, noise and chemical pollution. We proudly can state that 99% of particles are arrested from our spray booth, emitting cleaner and virtually odor free air! We will continue to seek better and cleaner ways to conduct our business to preserve the natural beauty of our town!
Kostas Koulouris is the owner of Bulls Bridge Body Shop, and he is the heavy collision specialist. Kostas is ICAR certified in Collision Repair, Advanced Vehicle Systems (specifically Anti-Lock Brakes and Passive Restraint Systems - airbags), and Plastics. Kostas' thirty plus years of experience in the industry have taught him that being a perfectionist in this business is a must. He personally ensures that vehicles leave our facility restored to pre-accident condition. We go the extra mile to please our customers; offering complete exterior detailing and interior clean up of every repair job at NO EXTRA COST!
Anna is Kostas' wife, and is in the office ready to assist you. Anna has both the persistence and interpersonal skills to take care of all of your auto insurance negotiations to ensure that you get the coverage you deserve. She will take the time to help you with everything from initially setting up your claim to final completion of your repair, and keep you informed along the way.
Check us out and "like" us on facebook. We post news and tips regarding insurance, safe-driving, and other interesting tidbits. If you have any questions, send us an email at BBBShop@charter.net, or a facebook inbox message. THANK YOU!